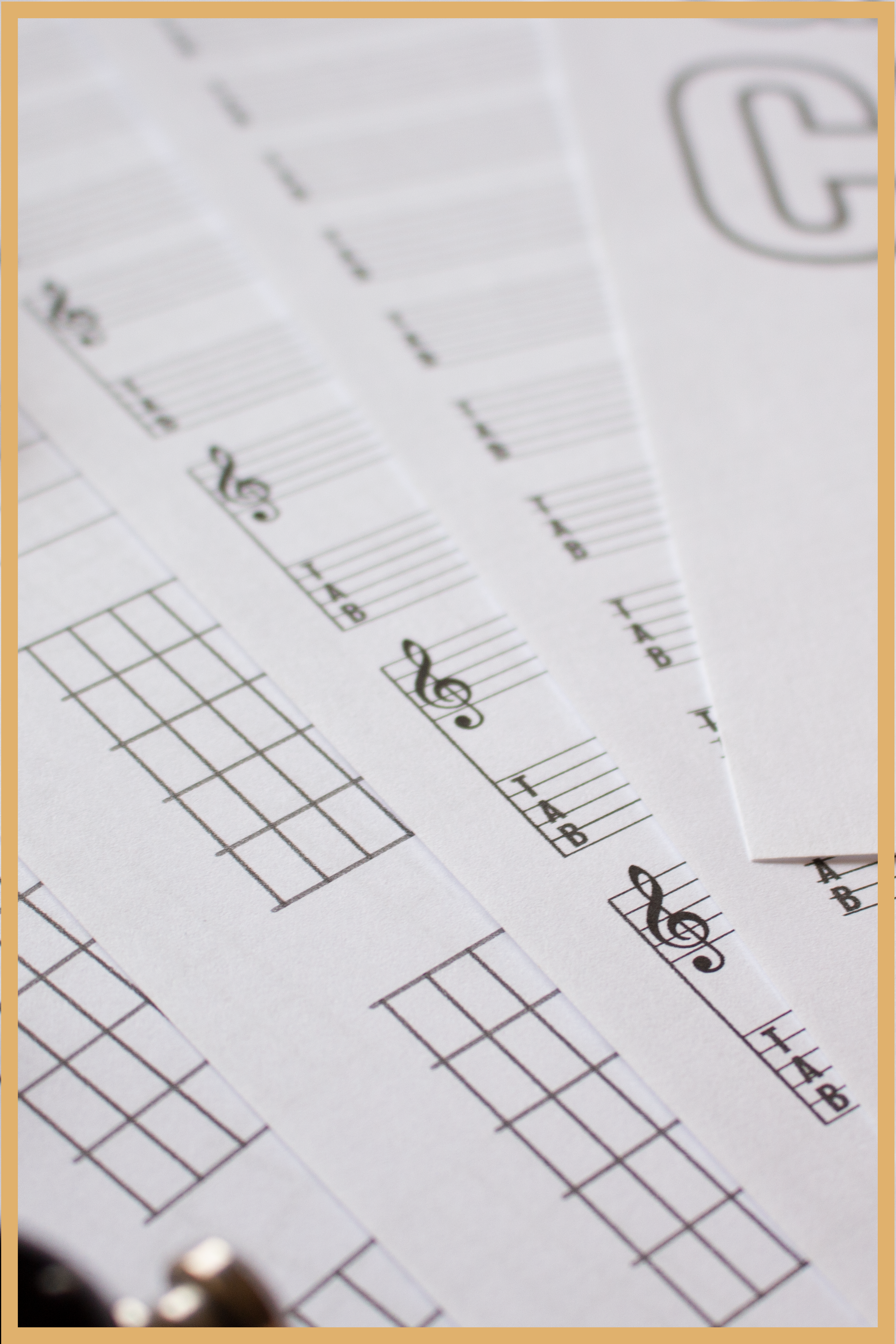 Create your own custom charts
Create your own fretboard charts, chord boxes, and tabs with this printable PDF guitar stationery

What's included?
This pack includes the following printable pages:
TAB paper
TAB and Standard Notation
Lined paper for taking notes and 10 Chord Boxes
20 Chord Boxes Chart
4 Horizontal Fretboards (24 frets)
2 Horizontal Fretboards (24 frets) and 10 Chord Boxes
3 Vertical Fretboards (24 frets)
4 Horizontal Fretboards (12 frets)
Fretboard (with notes) and TAB
Before you buy...
Please note that this product is sold as a digital download (PDF). 
You will be able to download it instantly and print it at home after purchasing it. 
You will receive access to the PDF(s) as soon as you check out.
As the product is delivered upon confirmation of purchase, I am unable to offer any refund.